Friday, November 12, 2004
Arafat is dead, but the Palestinian Cause Lives on
International Al-Quds day was ardently celebrated, under the shadow of Arafat's death. I feel so proud seeing my fellow countrymen put another cause above theirs and to hold a hand out to their brothers and sisters in Palestine. Likewise, Palestinians held the photo of Mohammed Juma'a, the young Bahraini man who was shot dead in a similar march 3 years ago.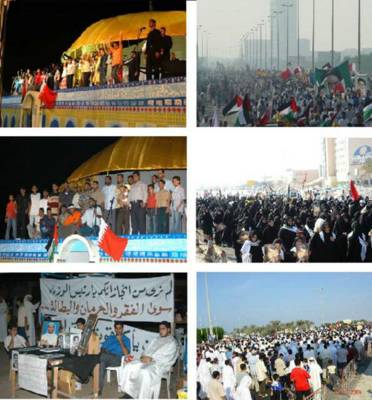 Al-Quds Day Festival and March
May Arafat rest in peace, and may the sun rise over Al-Quds once again.