Friday, April 22, 2005
Meet Shahad...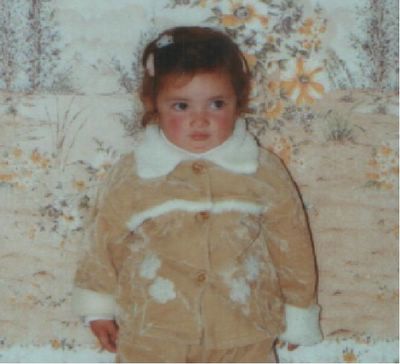 What a cute little rosy-cheeked 3-year old. I could just imagine playing with her although she does look like she's in a bit of a sulk… now read her profile here:
Shahad, is my sponsered orphan, and I knew about her in a little pack I received this morning.
I was at a conference a few of weeks back featuring Nizam Yacubi, the Bahraini scholarly King of islamic banking, and an organisation called
MuslimHands
had set up a stall and u know what its like; you walk past it thinking oh its just another charity, just another collections box, wrist bands, ribbons..there is no escaping. This time though, I thought no, let me face up to my responsibility for once. Once I got chatting to the guy, he reminded me of a salesman attempting to flog off a catalogue of goods. This wasn't really the situation, but the sponsership schemes and projects that you can choose to send you're money to, leaves u with hard decisions to make. Do you go for the orphans, teachers, elderly, disabled, or student sponsership schemes?
"I think i'll go for orphans" I replied.
The guy then asked me, "what country would you like your orphan to come from?". What a question I thought to myself, but in a hurry after offering me a list, I chose "Palestine", this seemed the natural answer at the time. What makes an orphan in Palestine more worthy than an orphan in Iraq, Kashmir or even Senegal? Anyway, he then asked me for any other preferences regarding age or sex etc. In all honesty, I wasn't really concerned with the details, I told him I prefer you just take the money and give it to whomever you deem most in need of it. I didn't want to begin envisioning or putting a face to these people or they're dire circumstance. There are endless worthy causes and countless needy people, Im not in a position to start evaluating and judging, whether the tsunami victims need the money more than Ethiopians.
That attitude simply changed when I subsequently received the pack from MuslimHands containing all the information and background about Shahad, including a Polaroid photo and her correspondence address! The small monthly amount that I send her covers her school fees, clothing & footwear (inc. school uniform), books & stationary and travel costs, and at the price of what? At the price of a 3 course meal at an average restaurant that I would usually have, or 3 trips to the cinema (I've almost quit both by the way).
Well since it is the Birthday of our beloved Prophet Mohammed (pbuh) I think this is as good a time as any to send her some sort of gift. Shahad, your pressie is in the post darling!