Wednesday, February 23, 2005
Almarsam Alhussaini for Islamic Art
The 'marsam' was one of the really interesting ideas to emerge over the last two years which attempts to use art as a means of expressing the Hussaini message. It provides budding artists all the tools and space need to paint and display their art and everyone is welcome to go see them at work. These are some of the quick snaps I took of the ones that I liked the most. I think the artist was called 'Alsaari'. All the paintings are up for sale. The place is definitely worth a visit.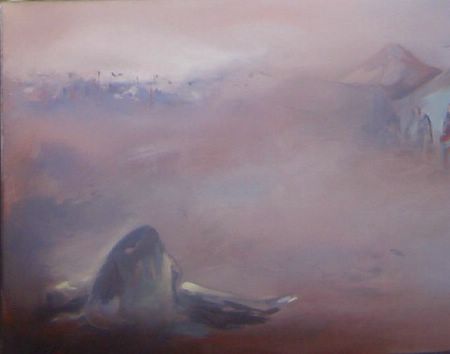 Another was this breathtaking scene that I came across whilst driving through manama:
Its a life-size sculpted scene of 'almashra3a' in Karbala. The man on the horse is Imam Hussain as he returned to the tent for the final time to bid farewell to the women.