Saturday, November 27, 2004
Updated: The Opposition view on Dubai TV
It is timely that the issue of the Opposition in Bahrain, and
Al-Wefaq
in particular, being the major opposition society which boycotted the elections in 2002 has been raised, since tomorrow,
Almaqaal programme
is hosting Sheikh Ali Salman, the President of Al-Wefaq on Dubai TV- in arabic of course. He will discuss the Opposition view on the political situation in Bahrain, freedom of speech, human rights, sectarianism in the country. I think you can phone in and raise any issues you want directly- segregation, revolution, BCHR, whatever you want. So you can get off my case, since
I aint no spokesmen for Wefaq
.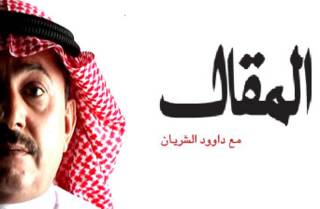 التوقيت: يوم الأحد 28/11/2004 م الساعة 23:30 بتوقيت الإمارات 22:30 بتوقيت السعودية
يعاد يوم الجمعة 03/12/2004 م الساعة 15:30 بتوقيت الإمارات 14:30 بتوقيت السعودية
Sunday 28th November at 22.30 UAE, 21.30 Bahrain, 18.30 GMT.
Repeated Friday 3rd December at 15.30 UAE time and 14.30 Bahrain time.
To watch online:
Part 1
Part 2
Part 3
Part 3
Listen
It will also be interesting to see how far Dubai TV will allow criticism of the Bahraini government, whether the program will be edited or live etc.